Welcome to Bridges to Wellness
We're a full-body mind and wellness clinic that provides rehabilitation treatments for sports/work related injuries, motor vehicle accident injuries, chronic pain management, as well student mentorship. We have multiple disciplines to be used at your fingertips! We also offer custom facial treatments to leave your skin feeling good from the inside out. All treatments are provided in a safe, non-invasive, and relaxing environment. Memberships for your wellness are available. We hope to see you soon.
* COVID Update: Patients are not required to wear masks while receiving treatments. Therapists are not required to keep their masks on during massage therapy treatments while the patients are face down; mask will be donned when the patients are face up. We encourage you to be respectful of our policies as we will respect your decision, so that all parties involved will be comfortable. We are working hard to maintain a safe environment for everyone during these times. Thank you for understanding.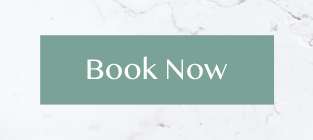 Testimonials
I have been a client's of Amber's for over 20 years. I have stayed with Amber all these years because she takes the time to really get to know her clients and listens to what they need. She doesn't provide me with a "band-aid" solution to my issues. Instead she takes the time to explore what is going on with my overall health and how it can be improved. Amber is constantly upgrading her education on the latest techniques in her field and is bare none the best massage therapist in Calgary.
- Stephani Wittmeier
Amber was excellent! Very rare to find an RMT who actually applies all their skills and techniques. Will be back :)
- Diana Supinska, RMT